QUALITY EQUIPMENT for your trips near and far… All of our products are crafted with pride in the USA and Canada!
Warm feet on Mt. Rainier: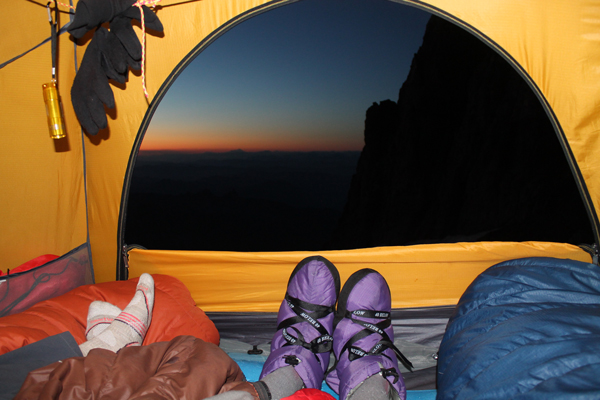 Photo of Bill Lokey, Founder of Forty Below Ltd from Camp Sherman, Mt. Rainier July 31, 2015 "I loved them. Lightweight, warm, comfortable, just enough support from the straps to ease walking outside, the envy to those without them."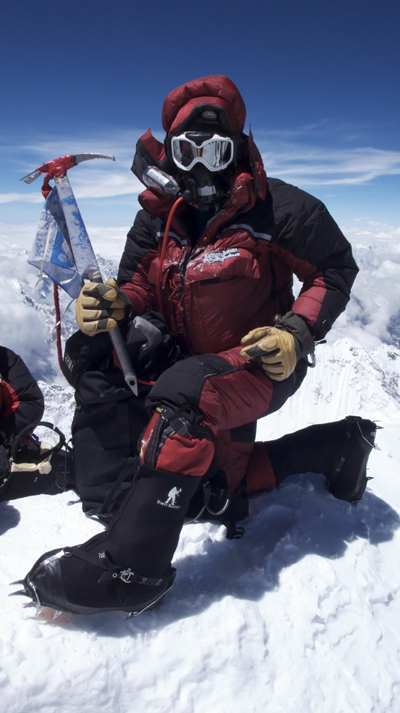 WAY TO GO VERN!!
Mountain Guide Vern Tejas on the summit of the world, May 2013.
This was his 10th summit of Everest! His first after turning 60!
Vern is wearing the Forty Below Purple Haze overboots.
Photo By: JM Horst